Hardwood Floors.
For classic beauty and long term durability, nothing beats hardwood floors. Long the staple of Chicago homes built up until the mid 20th century, hardwood floors have surged in popularity for both new construction and remodeling projects in the past 20 or so years. Hardwood floors are best suited for 2nd and 3rd floors and for 1st floors in homes with basements. Hardwood floors are not advised for basements or 1st floors in Chicagoland homes built on slabs. For those homes we offer laminated wood floors.
Traditional solid hardwoods are normally available in thickness of 3/4 inch, although thinner products are also available in some styles. Thinner solids start at 5/16 inch and go up to 3/8 to 1/2 inch. We're experts at helping determine which thickness is best for any given home and budget.
We sell and install finished hardwood floors. Installation and finishing is done by our own highly trained and experienced employees. We don't contract this critical work out to others who may not share our attention to detail and customer satisfaction. Our installation service includes removing the old floor and subfloor, installing a new subfloor suitable for the type of hardwood flooring to be installed, and cleaning up after the installation.
Our hardwood flooring vendors offer a great variety of styles, finishes, thicknesses and lengths. Take a look at their web sites to get an idea of what they offer, but stop in at the store to get a better feel (literally) for the hardwood floors we sell.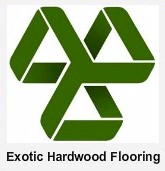 Triangulo

Muskoka
BR-111

Mirage

Teragren Bamboo Flooring